Doomswitch
Mythical switch used to control the random card generator used in online poker site software.
A big red button in Lee Jones' old office at PokerStars.
Getting unlucky in poker - ie, being "doomswitched".
Illustration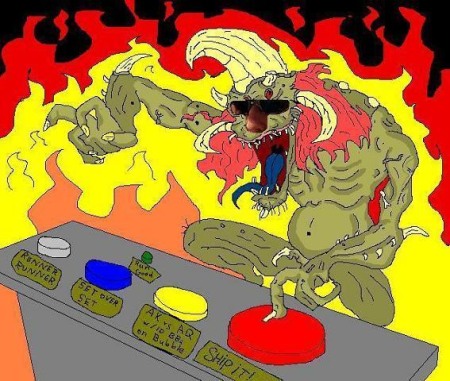 The above drawing of a typical doomswitching operation was done by an unknown Two Plus Two'er. If you know who made it, please contact us.
Related Terms